I Will Run Your Solo Ad To My Highly Responsive Audience Of Health & Personal Development Email Subscribers
You will receive 500 visitors, which I will count using my tracking system (I will send you a URL). Use the button below to pay now (includes PayPal fees):
Again, 500 visitors. But YOU will count using your own tracking system (you'll send me your tracking URL). Use the button below (includes PayPal fees):
If you would like to receive a stream of fresh leads from my personal subscriber lists I can very likely help.

I provide leads which have, at one point or another, opted-in for content in the health and personal development space.

Below you'll find comments from some of the very satisfied internet marketers who have used my solo ad service to help build their lists rapidly. Some of them have come back again and again.

But first... some of the benefits you'll enjoy when you schedule a no-fuss solo mailing from me:
IT'S FAST - Once I open the floodgates you'll have the majority of your visitors within the first 24 hours.


GUARANTEED MINIMUMS - I don't just want you to be satisfied that I've supplied you with the minimum agreed number of visitors. I want you to be so happy with the result that you come back for more. So I'll often blow right past the minimum agreed upon number of visitors. On the rare occasion that we find your copy is not generating a rapid response I'll repeat mail until I do make the agreed upon minimum number of visitors to your landing page.


HIGHEST QUALITY - I don't reserve the best quality traffic for myself... I'll tap into ALL my lists on your behalf to provide you with the very same traffic I send to my own offers.


LARGE LIST RESERVOIR - Depending on your offer and how it resonates with my audience I have a sufficiently large reservoir of subscribers that I can sometimes run your offer repeatedly for months (with a suitable delay between mailings)


FRESH LEADS - I am constantly building my lists. That means you'll be able to tap into new traffic, should you elect to return for repeat mailings (many of my solo ad clients do)


WHATEVER YOU NEED - When I take on a new solo ad mailing client I commit to helping them achieve their goals in whatever way I can. You'll find I'm incredibly responsive to (reasonable) requests.


GREAT TURNAROUND - Luckily for you my solo ad service is still relatively unknown and that means you can take advantage of the fact that I don't yet have a long wait list. I'll probably be able to schedule your mailing within a matter of just a few weeks. Sometimes in a lot less time than that.


LOW MINIMUM BUY-IN - Check out the cost of of purchasing a single mailing. For most marketers it's completely affordable. And if you need more traffic than the minimum number of 500 visitors you can purchase more ad spots.
Here are some of the unsolicited testimonials these solo ads have recently been generating: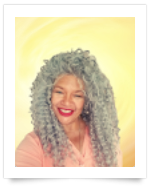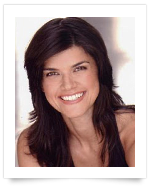 Carolyn is the real deal, she is one of the most honest and reliable people I've ever met and she constantly over delivers. Buying solo ads from her is one of the best things I've done in a long time - and I'll be back as often as she lets me!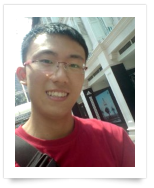 Carolyn's traffic is fantastic. So easy to work with her and her list is very responsive with good conversions to my various offers. Will always go back to her when I need quality traffic.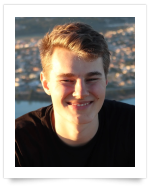 Carolyn is a pleasure to work with easy + quick communication, plus she really cares about the success of your campaign. On top of this, will she deliver high quality clicks (people) to your website that turn into leads and customers! I got amazing results from my first campaign, so I'm already looking to lock in another mailing and encourage you to order from her as well!
Choose Your Payment Preference
Need to contact me to arrange details before purchasing?
Use the following contact page to do so: